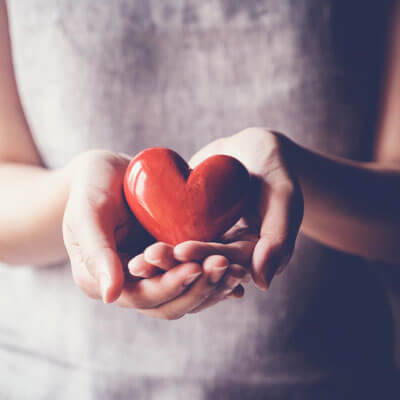 Longie Chiropractic Reviews
What Our Sedalia Patients Say
At Longie Chiropractic we love when patients share with us their feedback and comments after chiropractic care. Please read our patient testimonials below to see what other people have achieved through their tailored treatment plans with us.
Share your stories too! Click here to send us your feedback so that we can help to spread the word about the benefits of natural Longie Chiropractic care.
For more information, or to schedule an appointment contact us today.
---
You'll Love Getting Well!
I've gone to Dr. Longie for several years. I have lived in many different states and gone to chiropractors all over the country. I've never found a chiropractor as good as Dr. Longie.
He does an excellent adjustment and it's a comfortable environment to be in. We've always had a good time here. I tell everyone, it's just a great place to go! I highly recommend Brentwood Advanced Chiropractic. Thanks Doc!
– Larry
Finally Found Relief
When I first started treatments, my neck was so stiff! I couldn't turn my head without pain. After the 4th treatment I began to experience a lot of relief. I could turn my head and the burning pain feeling in my shoulders was gone. After a month of care, I can turn my neck and hold my head up straight. Thanks to Dr. Longie for making me feel like a new person. If you have a problem he is the one to contact.
– Joyce Jenkins, 77 years old
Courteous & Professional
I work in a tire factory and when I would get off work my body would ache all over. Since I've been coming to Dr. Longie the pain has diminished greatly. I find the staff to be courteous and professional. I recommend giving them a try.
– Craig Byrd, 44 years old
No More Pain!
A Patient For 8 Years!
Dr. Longie and staff are very courteous, helpful, and friendly. They have been flexible and work with my busy schedule. Dr. Longie has adjusted me for the past 8 years and I have been very pleased with my overall service at Brentwood Advanced Chiropractic. I wouldn't go anywhere else when I have Brentwood Advanced Chiropractic.
– Beth Berkstresser, 44 years old
Improved Quality Of Life!
For years I have experienced pain in my lower back extending into my right hip joint, which caused problems in my right knee. Over the past few years I have had surgery three times on my right knee. In the spring of 2003 I was at the end of my rope and desperate for anything that might help me. I decided to visit Dr. Longie after I read an article about a little girl he had helped.
After a few weeks I was much improved, and it has continued to improve my quality of life. The pain in my right hip is gone and the pain in my right knee has diminished and knee replacement is not even a consideration at this time. THANKS DR. LONGIE!
– Kenneth Neill, 75 years old
Headache Free!
I have been experiencing headaches for as long as I can remember. After going to a primary care doctor in early 2000, I was told the headaches were due to a high caffeine intake and stress. They prescribed a medication and sent me on my way. Dr. Longie came to our office to do a lunch and learn in September of 2016. After hearing him speak about the benefits of chiropractic care, I decided I didn't have anything to loose so I scheduled an appointment.
I see Dr. Longie once a week for an adjustment. As of today, I cannot remember the last time I have had a headache. In just a short amount of time my headaches have subsided. I do not expect to go through life and never have a headache ever again but the fact that I have been headache free for almost two months speaks volumes.
– Ashlee Stonestreet
Rejuvenated My Life
Chiropractic care has rejuvenated my life. When I started care, I was always stiff and it hurt to bend over. Being a new grandparent I wanted to be able to play with my grandchildren and not feel pain. With regular visits my quality of life has improved and I feel much better thanks to Dr. Longie and his staff.
– Dianne Norman, 57 years old
This Simply Works!
Being a paramedic for over 20 years took its toll on my lower back. After surgery to repair the damage and physical therapy, I felt there had to be more improvement. After a lot of thought, chiropractic treatment made sense. My treatments have improved not only a lower back problem, but my overall health has improved, as well. This simply works!
– Pete Love, 59 years old
You'll Love the Results!
I have been coming to Dr. Longie for about 4 years now. When I first started coming I could barely stand up straight. With his great help I am playing the sport I love again! I love Dr. Longie's persistence in getting your problems under control. He also has an excellent office team!
Thanks Doc, I'm feeling great again! If you're in pain, come to Brentwood Advanced Chiropractic. I'm so glad I did.
– S. Felix
I Don't Ever See Myself Stopping
I am a very active person. At the age of only 25 I was having some serious back problems. I was just tolerating them from day to day, the pain would come and go. I had been to Brentwood Advanced Chiropractic in the past for some quick fixes and stopped going when the pain was gone. However, as time passed my back pain for to the point where it was a struggle to even get through a day of work or do any of my physical activities. I was wearing a back brace and having to hold my breath to do certain things.
I had enough and I knew Dr. Longie had helped me in the past, so I made an appointment and go in as soon as possible. After the first visit I felt so much tension release and majority of the pain leave. Since then I haven't stopped going and I don't see myself ever stopping.
– Will Cody Messick, 32 years old
---
Longie Chiropractic Reviews | (660) 829-2600